Offering a Full Range of Hypnotherapy & Related Services
Lori Burke CCHt, CIHt
Certified Clinical Hypnotherapist
IAIH Certified (#7596890)
5445 Village Drive, Suite 107, Viera, FL
Lori@LoriBurkeHypnosis.com
Hypnotherapy can help you...
*Medically diagnosed illness (including mental illness), injury or disease requires a written referral or prescription from treating physician or licensed healthcare provider.
Benefits of working with Lori...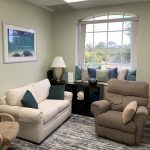 Hypnotherapy sessions take place in a safe, comfortable, professional office*. When you enter my office, you're entering sacred space - it's your time and space to work on reaching your personal goals. Sessions include the use of advanced tools, techniques and protocols. Each session is unique and tailored to help you achieve your specific goals.
*Not in the local area?
I offer online sessions and work with clients nationwide!
Hypnotherapy Success Stories...
"So happy with this incredible experience with Lori. I was amazed at this type of therapy and how quickly it got to the root of my issues.  Not dragging it out for months. Lori is super kind, gentle and just all around very caring which I think helps tremendously. I cannot thank you enough as it has helped me in so many ways. I encourage anyone having even the smallest issue going to Lori as her expertise will put you on the right path in no time."  Lisa L.
"I sought help for a lifelong habit of biting my nails. I am 66 years old, have chipped teeth from doing this… I knew it was a self-destructive thing and after trying everything else failed. I had only 3 sessions. Lori was so kind and gentle and really caring. I left my first session feeling so calm and happy. Within a month or so I was not biting my nails. I have no desire to. … I would recommend Lori Burke to everyone. She changed my feelings of low self-esteem and so much more. I will be forever grateful." Denise C.

"My experience with Lori exceeded my expectations. …  As I have learned that our subconscious brain is 3000x more powerful than our conscious mind and there were areas of mine that I couldn't seem to improve or make headway with NO matter how hard I tried, or what conscious decisions I made.  I decided to delve deeper.  The process was enlightening to say the least, and I've definitely made progress during our sessions that have allowed me to reframe certain patterns that weren't serving me—this is now reflected in my life in the most positive ways. …  Lori explained everything before we started and put me at ease before, after & throughout our sessions together.  I would highly recommend Lori to anyone exploring ways to heal, grow and evolve in any area of their lives."  Debbie H.

"My experience with Lori was incredible. I had done some previous hypnotherapy work back in the early 2000's and my experience with Lori was completely different. I felt immediate results and feel like a new woman. I have experienced relationship improvement, less anxiety and feel like I'm better able to communicate my thoughts and feelings with others. I would highly recommend Lori and her services." Tracy S.

"Skeptic turned believer! I was referred to Lori by my doctor for my bad habits/poor relationship with food (especially sugar). I had my doubts that hypnotherapy would work for me , since I'm such a logical, type-A, left-brained person. But never have I been proven so wrong before! I kept an open mind and immediately after my first session, I felt like a massive weight had been lifted from my chest. I felt so light, my energy was totally different, it was just the most bizarre thing! Over the course of a few months, Lori gave me the tools to really examine and embrace the mind-body connection, and with her help, I've overcome ALL my childhood trauma, my bad habits, and have even lost over 20 pounds. I am a changed woman, and I'm just SO thankful I was referred to Lori because it is not an exaggeration when I say she has totally and completely changed my life for the better." Maureen G.

"Lori Burke goes far beyond what you would expect. She talks to you and centers on where your difficulties lie. Lori is easy to talk to and genuinely cares about your well-being.  She has given back control of my binge eating and other issues I had. The main compliment I was given by my boyfriend is that I am more affectionate now! With that said, I recommend her highly to anyone who needs a little – or a lot – of help.  So, thank you, Lori Burke, you are amazing!"  Marilyn O'Day

"Dr. Rebecca Hunton of Radiantly Healthy recommended I contact Lori to help with grief and anxiety due to family concerns of an aging parent.  I was excited to try hypnotherapy as I felt it was more on the lines of my holistic approach to life.  My very first session was incredible as I felt relief from sadness and a weight lifted off my shoulders.  Lori's soothing voice and ability to help you better understand your emotions and inner self are remarkable.  It's life changing and almost spiritual.  I happily recommend Lori!"  Jen R.

"I was at such a crossroads when I had my hypnotherapy sessions with Lori. I wanted to move forward with a career change and was feeling discouraged and stuck. My biggest problem was self-confidence and feeling not good enough and even too old to reinvent myself. With just a few short sessions, Lori and I cleared out some really old emotional blocks. Almost immediately, I felt different. My thinking changed automatically and my confidence and self-love soared. I even started having dreams of self-confidence when I slept. I also experienced some pleasant side effects of sudden bursts of joy. I am now on the path I want to be and I cannot thank Lori enough for her guidance, her healing, her love, and support. I highly recommend Lori's hypnotherapy. It is truly transformational." D. Roberts

"I had hit a wall in my life, and I wasn't sure how I was ever going to move forward again. Luckily, I found Lori, and within just a few months of working together my life is no longer stuck. My feelings have shifted profoundly, and I am making great strides toward a new career. My relationships are more harmonious. I wake up happy, I exercise daily, and I feel an inner joy. I no longer have a lifetime of emotional baggage weighing me down. If you are reading this and contemplating whether you can experience your own emotional shift, trust me, you can. Take hope; reach out and schedule a session with Lori. I am so grateful that I did. Thank you, Lori!"  J. Prince

"I came to Lori with problems that included insomnia, depression, stuck in grief, a broken arm, sleepless nights and after a few sessions she changed my life.  Her hypnotherapy helped me more than any other things I tried.  She was able to bring me back to being a happy healthy person able to finally sleep the night through. This woman has a special gift to help people heal themselves with her guidance.  Thank you Lori for everything. I will never forget our sessions, God bless you."  Bev P.